SHOT BLASTING

Sp. z o.o. Sp. K.
SHOT BLASTING SP. Z O.O. SP. K. is taking care about Polish market in case of: assistance, technical support, sales, assembling, after sales service of shot blasting machines and industrial painting lines.
We are also offering services in high quality automatic blasting and coating process in our factory. Company is composed with engineers from University of Science in Wroclaw (Politechnika Wrocławska). We are taking care about our customer in all kind of areas starting from technical support up to assembling and start up of the machines, after sales service and spare parts. Our biggest advantage is fast response for all kind of inquiry. We have our own spare parts stock for fast support of our customers when they need it.A lot of companies in Poland appreciate our knowledge and professional support. If You need some help in case of choosing right and optimal technology we are ready to help You. We can also make a blasting and coating process for You as a subcontractor on our machines that we have in our TECHNOLOGY CENTER (we make test free of charge). Qualified team of engineers gives You a warranty of complex support.Now we are official distributors one of the biggest manufacturers in Europe of turbine shot blasting and painting equipment.

World leader in designing and manufacturing of shot blasting, shot peening machines. Company was founded in 1961 close to Milan and now the are developing their technology almost 60 years. https://www.omsg.it/en/

World leader in designing and manufacturing of industrial painting and surface preparing lines. Together with OMSG they compose complete lines for surface preparing and coating. Company localization is close to Verona. www.savim.it

Austrian supplier of special solutions in case of pneumatic blasting systems. Company have very big experience in manufacturing of automatic or semi automatic shot peening systems. www.raga.at
I encourage you to read the part of the #ShotBlasting offer that some of you may soon be interested in. We are at your disposal.
We are inviting You to visit our stand on ITM – SURFEX FAIRS
We are during implemenation of world's leading quality management standard ISO 9001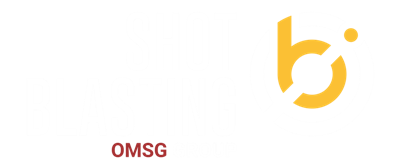 SHOT BLASTING

Sp. z o.o. Sp. K.
ul. Słoneczna 19A
55-010 Radwanice (k. Wrocławia)
Phone: +48 501 145 302
Phone: +48 509 033 460
Email: biuro@shotblasting.pl
Email: lukasz@shotblasting.pl